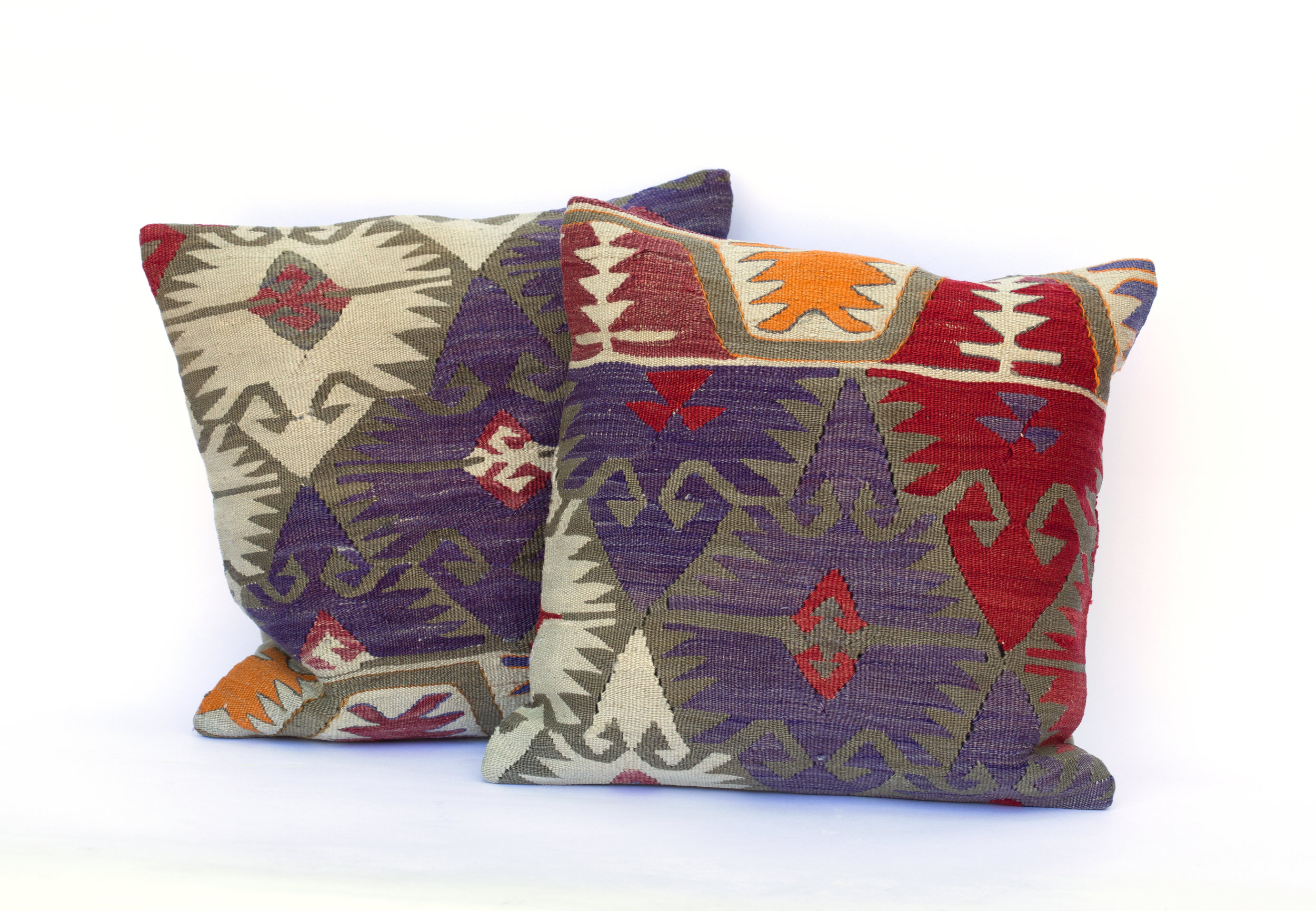 Perfect Pair
What's great about these "new" pillows is that they don't match and are imperfect! Made from a kilim rug these bright pillows boast a rare combination of red, purple and orange.
Price is for one pair of pillows.
Dimensions: 16'' x 16''
All items are sold in "as is" condition.
Returns are gladly accepted within 30 days of purchase. View Shipping & Returns Policy
Email us or call to inquire about pick up locations in SLC. Shipping prices to locations out-of-state are available upon request.